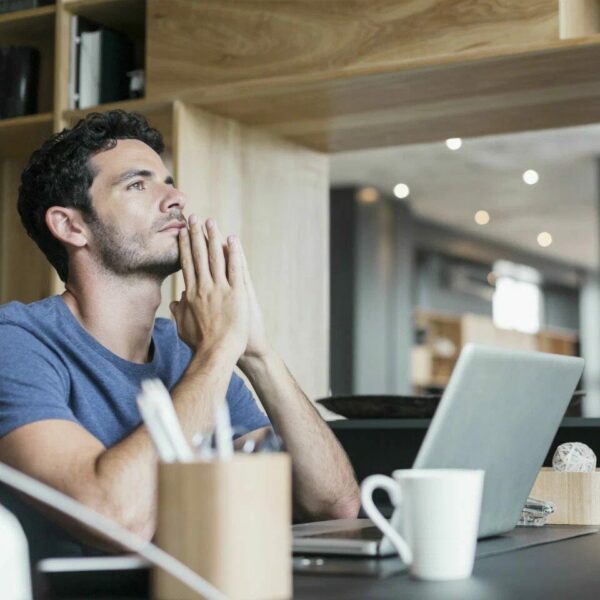 18 May

Tips for staying productive and avoiding distractions in a flex office environment

Distractions are an inevitable part of work life. With everything we do, there is almost always something in the back of our minds blocking us from focusing on the task at hand. In a flex office, these distractions could include other office users, a lack of stability in schedule and work environment, or just general stress and fatigue.

Co-working spaces like a flex office can save money and time for employers, but these spaces are shared—and in a shared space environment, extra effort must be made to foster productivity. Let us explore how we can balance flexibility against distractions and productivity hurdles in the flex office system.
---
The Good, the Bad, and the Distractions in a Flex Office
Higher Office Utilization
For employers considering the flex office way of work, it can be a great way to maximize desk utilization and generate a return on investment in office space. Rent, utilities, supplies—all these costs can be offset by leasing space to third-party businesses or contractors. However, this means that multiple people of multiple occupations may be sharing the same space. And without the proper measures in place, things could get messy.
Employers may need to accommodate for telephony over VoIP or the older public switched telephone network (PTSN) standard. Office rooms may need to be designated as "quiet" or "loud" depending on the job role, as administrative workers will suffer if someone from the sales team is talking loudly to a prospective customer over the phone at the neighboring desk. Finally, over-provisioning space for third parties may reduce capacity for the company's own workforce, cutting into the revenue benefits of flex office leasing by preventing internal employees from collaborating in person.
Lack of Dedicated Space
Flex offices are always on the move. Employees could be on the ground floor one day and the next day find themselves riding an elevator up to the third. This uncertainty and daily change in environment can be distracting, or even stressful for some[1]. Employees also lose the possibility of personalizing their space, as realistically this is too much work if moving between desks on a daily basis.
Employers can help their employees curb stress by giving them a tool to identify the best desk space for their needs. This is why we created Waldo. Waldo can familiarize itself with your work teams, average office attendance times, and favorite office spaces to ensure employees stay close to their team, have a comfortable space to be productive, and will have no trouble unifying their schedules. This process is automatic thanks to Waldo and the result is a seamless workflow.
---
[1] "Change In The Workplace Stresses Your Employees Out Most". 2021. Businessnewsdaily.Com. https://www.businessnewsdaily.com/8744-changes-at-work-stress.html
Parking
Flex offices are a destination for third-party businesses and contractors. Therefore, the destination needs ample parking space for these "guest workers," in addition to clear parking requirements for the permanent workforce. Without sufficient parking, contractors may distract reception staff with complaints and questions. Additionally, employees will spend time waiting for space to become available and may even need to switch to remote working if it's taking too long for a space to free up. This is, of course, a massive and completely avoidable waste of precious time!
Hybrid working is a popular arrangement due to Covid culture. It is not necessary to expand parking for the flex office; employers simply need a solid reservation system. Waldo can map parking lots and create bookable spaces for internal and external employees. Employers can reserve spaces for third-party employees and ensure that the flex office is accessible for everyone inside and out. If someone's space is taken, you'll no longer hear: "Oh no, someone parked in my spot!" Instead, the crisis will be averted with backup pools thanks to Waldo!
Work Personality Types
Flex office spaces can be a double-edged sword. For extroverts, the flex office is a vibrant and sociable environment where their personalities can shine. If the extrovert is a millennial, studies have shown that up to 90% of respondents love the personal connections they can build in a flex office space[1].
On the opposite end of the spectrum, introverts may hate the idea of an open-plan flex office space. The noise, the constant distractions, the eyes watching you around the office—it could be an introvert's worst nightmare!
The suitability of a flex office depends on the workforce and the office environment. It is best to cater to both sides, creating open spaces in addition to more private areas around the office. Employers can enforce this by designating specific seats and places with Waldo. This could include "quiet" areas, "open" areas, and sections that are more suitable for those with disabilities.
---
[1] "Why Coworking Spaces Make Employees Happier | Sharedspace". 2018. Sharedspace. https://sharedspace.work/why-coworking-spaces-make-employees-happier/
Make the Flex Office Your Best Office with Waldo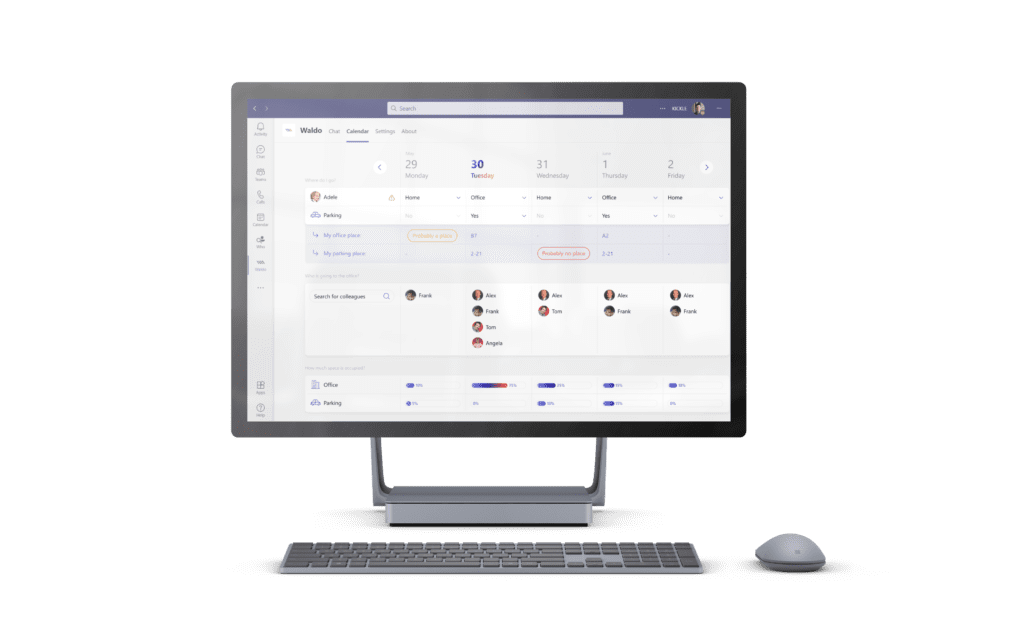 As employees make their big return to the office as Covid restrictions ease, employers may wish to lease space and establish the flex office as their new norm. This will help to offset costs, generate revenue, and maximize office utilization. With the right tool, this endeavor is perfectly doable. Waldo was designed to help small and large enterprises plan and manage their flex office spaces, orchestrate the remote workforce, manage desk utilization, and reassign workspaces to enable internal and external users to work in harmony.
If you find yourself asking "How can I get started with a flex office?" start by asking Waldo! Get started with desk and parking monitoring, and teammate location notifications on our Teammates plan – forever free!