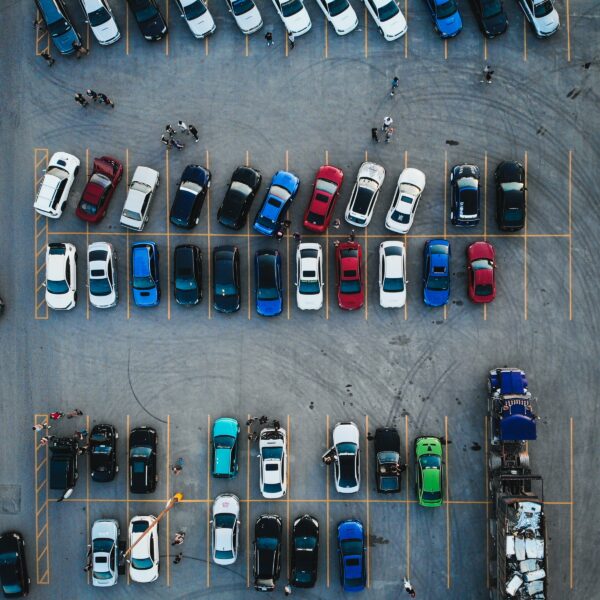 15 Jul

Put aside your parking reservations – just ask Waldo

In places like the US, the UK and Canada, vaccination rates have been high enough to allow an easing of lockdown restrictions. This means employees and employers are ramping up for their inevitable return to the office. And what do you think is the first thing they will do when they arrive?

For those with a vehicle, the answer of course is…park their car. Oh, that dreaded parking! Most businesses have nothing in place for monitoring parking occupancy or managing parking reservations. This oversight may lead to delays or even parking lot traffic jams as employees compete against each other over spots. Luckily, there are modern solutions available that address this specific need. If your teams are scheduled to come back soon, make their return as smooth as possible via a parking reservation software like Waldo.
---
Add Parking Reservation, Promote Commuter Relaxation
When people arrive at work, they want to get to work
There is nothing worse than travelling all the way to the office only to find there are no good parking spaces left—or even no spots left at all! Time is wasted searching for a non-existent space, followed by a visit to the reception desk with your tail between your legs. When people arrive at work, they want to get to work…not worry about where to leave their car.
Put aside your parking reservations and let Waldo do his thing!
Waldo allows businesses to create a map of their parking lot and designate spots for parking reservations. Employees can see availability in advance and reserve a parking space that is suited to their needs (e.g., One employee may need to be closer to the office due to mobility problems; someone who visits clients off-site may want to be closer to the parking lot exit.).
But what happens when the parking lot is full? Don't worry—we've planned for this!
With Waldo, businesses can create a backup pool for parking reservations. If someone arrives, only to find their space has been taken, all they need to do is message Waldo and he will automatically find a backup. Crisis averted!
Waldo Just Works (Zero Click Installation!)
Adopting Waldo is easy!
On a technical level, Waldo is an AI bot that employees can interact with by sending messages. Waldo configures and installs itself as a Microsoft Teams application. This means IT administrators can assign and install Waldo for employees to immediately access with zero clicks needed! Simply install from the Microsoft Teams store, change the global group policy to make him available to everyone, and profit!
Waldo will appear in the Microsoft Teams web application, desktop application, mobile application—anywhere you can download Microsoft Teams. This means no matter where employees are, or what device they use, they can get help with parking (and desk) reservations thanks to Waldo!
---
Always One Step Ahead, Waldo Doesn't Go to Bed!
Even when employees are asleep, Waldo is "always on" and ready to lend a hand. But the morning is where Waldo truly shines.
No need to manually reserve a space each morning. Waldo is smart, and he learns about employees' desk and parking preferences over time. If he sees that your colleagues are in the office, he'll reserve a space for you and recommend that you come in! Similarly, if you regularly come into the office on Thursdays and Fridays, Waldo will quickly learn this and only make desk and parking reservations on those dates.
Even when work habits change temporarily, Waldo is always monitoring availability. An employee could ask Waldo: "Where are my teammates?" They may then realize that everyone is in the office while they're alone at home! They can then tell Waldo: "I need a desk and parking reservation" and within seconds, they'll be ready to join their teammates.
Waldo Facilitates Better Facilities Management
For facilities managers, Waldo offers powerful integration with popular sensors and equipment. He also shares data-driven insights to help facilities managers ensure that enough space is available.
Badge systems with near-field communication (NFC) sensors can replace geolocalized or manual check-in processes through Microsoft Teams. When an employee scans their badge, Waldo knows and confirms the check-in.
Employees with electric vehicles (EV) have special parking requirements. Facilities managers can designate "electric only" spaces to guarantee parking and charging availability for EV owners.
One employee seems…strangely attached to one parking spot. They also fail to check in each day, working from home instead. Waldo will take note of this behavior and inform facilities managers, preventing unavailability due to "safe bookings."
Finally, if desk or parking reservation spaces are consistently overbooked, Waldo will let you know. It may be time to expand the office or parking lot!
---
Workplaces (and parking reservations) Work Better with Waldo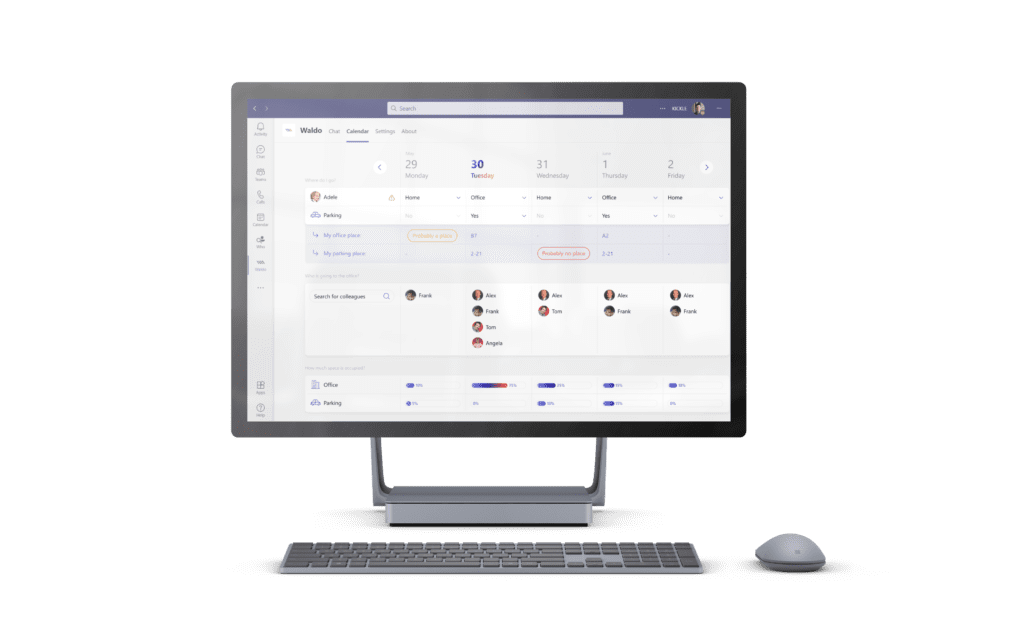 As employees return to the office, safety is the top priority. Waldo keeps people safe by monitoring capacity and utilization, ensuring social distancing guidelines can be enforced. Parking reservation means commuters can click-and-go to the office, focusing on the journey and not the destination! In short, Waldo is your new flex office AI assistant for desk and parking reservations.
Take Waldo for a spin! Get started with desk monitoring, parking reservation, and teammate location notifications
and teammate location notifications on our Teammates plan – forever free!