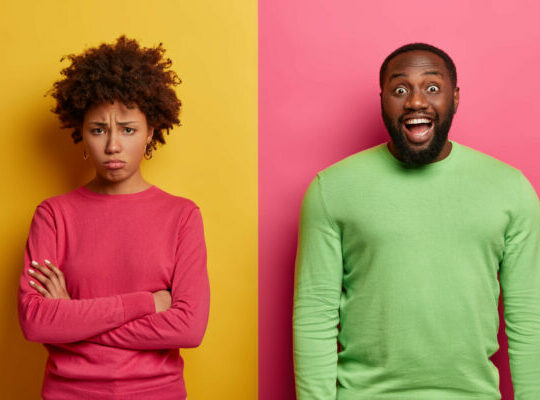 05 Jun

Navigating the highs and lows of desk sharing

As offices worldwide start opening back up their doors, a mix of remote and in-office working will probably become the norm. A recent Microsoft study found[1] that 66% of surveyed employers plan to introduce or expand hybrid working plans, with 70% of employees wanting hybrid working options to remain in place post-COVID.

As part of the hybrid working puzzle, employers must find ways to maximize desk utilization without putting employees at risk from COVID-19. To be successful in this, companies will need to find solutions for parking space and real-time office capacity monitoring.

Will these new solutions create a perfect working environment? As with anything, there are advantages and drawbacks to the flex office way of working. And though we at Waldo are obviously fans of the hybrid workplace, we are also fans of keeping it real! With that said, let's take an honest look at both sides of the coin.
---
[1] "The Next Great Disruption Is Hybrid Work—Are We Ready?". 2021. Microsoft.Com.
https://ms-worklab.azureedge.net/files/reports/hybridWork/pdf/2021_Microsoft_WTI_Report_March.pdf
The Lows of Desk Sharing
No Room at the Inn
Imagine a company that is not prepared for a return to the office, but they decide to make their big announcement anyway, giving their teams the option to come back to work. The office itself is limited to 50% capacity due to COVID social distancing guidelines. On the first day, everyone decides to come in because, naturally, they all want to reconnect and collaborate in person. But the company was not expecting such a big turnout! The first to arrive eagerly claim their desks. We're at 50% capacity and so far, so good. But what happens when the next half arrive? These late comers will struggle to find an eligible workstation and will be forced to improvise. Everyone will find themselves scattered across the office, and hours of the workday will be lost.
To avoid this kind of modern dilemma, employers need a modern solution. What if there was a smart office assistant that could monitor desk utilization in real time? Imagine if employees could book a specific desk for a specific amount of time and then sign off once their workday was finished. Between uses, compliance checks would be implemented to ensure proper sanitization of equipment. Good idea, huh? Well, that at least solves one issue. But what about…
Ergonomics
Shared desks, hot desks—no matter what you call them, these workspaces are shared and therefore lack personalization. This is bad for ergonomics, where body shapes, posture preferences, and even medical conditions differ from person to person.
Every time an employee uses a hot desk, they may change the height of the office chair, the tilt, the lumbar support, etc. IT equipment like mice and monitors may work for the general workforce, but those with specific needs (such as vertical mice for repetitive strain injury) may feel discomfort or pain.
It would be great if there was a solution to help employers designate specific workspaces as "ergonomic," so that they could be reserved for those with special requirements. This concept would work similarly to a disabled parking space, ensuring those in need could access suitable workspaces. The result would be greater comfort and happiness among the workforce, without extra work from the IT department having to constantly modify equipment. If we could solve the above issues of desk sharing, it would definitely be worth the effort as there are some great advantages to the hybrid flex office model. Luckily, we made Waldo, which does indeed solve these issues in addition to helping your teams get the most out of their flex office environment.
The Highs of Desk Sharing
In-Person Collaboration
Creative teams will be itching to return to the office. Some job roles are simply done better when your team can meet face to face. Despite capacity limits and booking requirements, teams can orchestrate the times when they are in the office so that they can all be present on the same day. Teams can do this by using a smart flex office solution like Waldo. If your teammates are in the office, Waldo will send a notification to ask if other employees would like to join. Waldo will assess desk and parking capacity around the clock to ensure there are safe desk spaces close to the rest of the team. Waldo can even re-organize desk bookings in real time to move teams closer together, without risking health and safety.
Contractors, Freelancers, and Last-Minute Bookings
Some businesses may use contractors or freelancers to supplement their workforce. Without desk sharing, it would be difficult to make accommodations for them. These self-employed personnel are flexible and adaptable, so long as the office is too. Wouldn't it be great to be able to properly welcome them?
With Waldo, guest users can book desk space through an employee. This means teams can invite contractors and freelancers to the office with the same capacity and health verification checks as normal employees. Guest bookings are ideal for IT consultants, meeting coordinators, freelance accountants—anyone! If these guest spaces are under-utilized, Waldo can also enable last-minute bookings for employees who switch from remote to office working on the same day. We call this "fluidification!"
Make Desk Sharing Simple with Waldo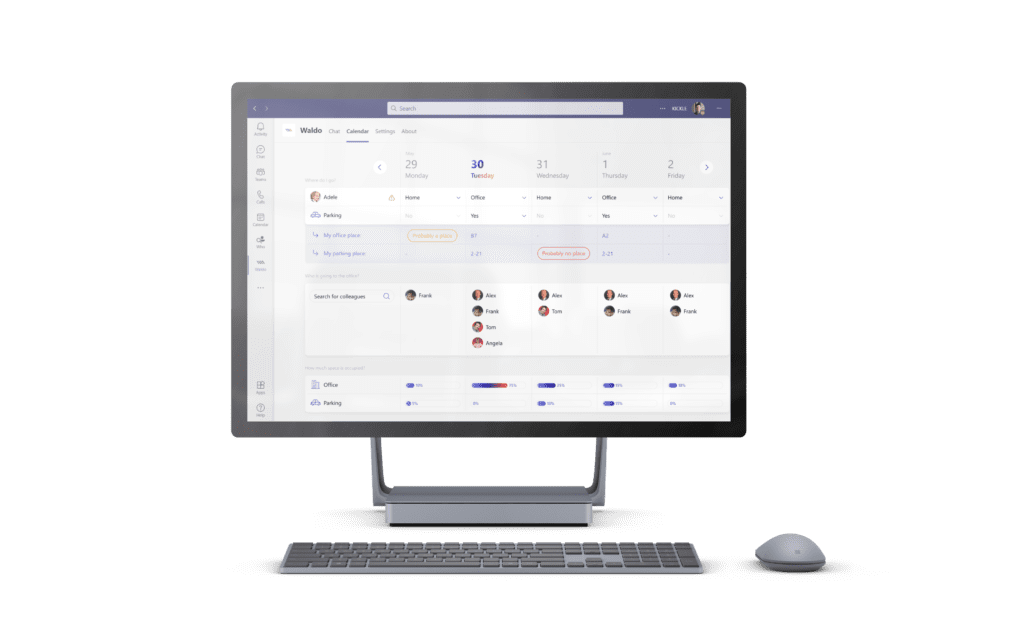 As employees return to the office, employers will need to up their game to protect the health and safety of employees while coordinating a hybrid workforce. Waldo helps small and large enterprises to orchestrate their remote workforce, manage desk and parking utilization, and reassign workspaces to keep your teams happy and productive. If you find yourself wondering "How can I return to the office safely?" start by asking Waldo! Get started with desk/parking monitoring and teammate location notifications on our Teammates plan – forever free!